<!|------------------------------|> <!| Author: NRJ, Denmark, 2013 |> <!| E-mail: nrj@ubik.dk |> <!| http://www.ubik.dk |> <!|------------------------------|>

Red en roe - støt melis ! Og mens du er ved det


Oprydning på pc
Advanced SystemCare Free (formerly Advanced WindowsCare Personal) has a one-click approach to help protect, repair, clean, and optimize your PC. With over 100 MILLION downloads since 2006, this fantastic, award-winning, free PC repair software is a "must-have" tool for your computer. 100% safe with no adware, spyware, or viruses; a PC maintenance program that's incredibly easy to use.

Why waste money on expensive "registry cleaners" to fix your PC when Advanced SystemCare Free will repair, tune, and maintain it for you – for free!

Is your PC running slowly? Even brand new PCs often come with LOTS of pre-installed software that can cause that new machine to come to a crawl. Not to mention all of the annoying pop-ups! Others may have a PC that's a couple years old and we're the ones that installed a bunch of junk! It happens to the best of us. We try a bunch of programs over time and forget to remove them.

The PC Decrapifier is here to help! It's a free tool for you to use that helps remove programs, unnecessary startup items and icons that can slow down your PC.

Fjerner cookies, malware, hoax's, trojans og andet snavs. Ex. mail's der spammes videre.
Ad-Aware SE Personal er et program, der kan fjerne spyware fra din computer. Spyware er små programkoder, som formidler en kommunikation imellem din computer og en ekstern computer via internettet.

Ofte er der tale om, at spywaren holder øje med hvilke sider du kigger på, og derefter sørger de for, at poppe en masse vinduer op med reklametilbud.

Andre spyware-programmer kan genere din computer så meget, at den blive langsom og til sidst går ned. Du derfor skal ryddes op på computer en gang imellem, og Ad-Aware SE Personal er en god hjælp til at fjerne de uønskede kodestumper.
Som Ad-aware, men med små variationer.
T-Tools' Antiseptic tool
For now, removes:
Ask Toolbar - AIM Toolbar - DVDVideoSoft Toolbar - Yahoo! Toolbar - MsgPlus! Toolbar - Norton Security Scan - Deamon Tools Toolbar - xp-AntiSpy Support - Web Security Guard - Skype Toolbar - SweetIM
[Fred de Vries]


Fjerner cookies, temp-filer og registreringsnøgler, som ikke skal være der.
Ex. efter af-installation af uTorrent, Limewire, Firewire mv.
Der trænger sikkert til at blive ryddet op på din pc i ny og næ. Gamle og ubrugte filer skal fjernes, og til at hjælpe med det kan du få flere forskellige programmer. Et af dem er CCleaner.

Programmet rydder op i dine filer og fjerner ubrugte og midlertidige filer fra computeren.

Programmet renser blandt andet ud i skraldespanden og fjerner diverse midlertidige filer i programmer som: Internet Explorer, Firefox, Opera, Media Player, Kazaa, uTorrent, Limewire, Firewire, Google Toolbar, Office XP, Adobe Acrobat, WinRAR og WinZip.

CCleaner giver dig mere plads på harddisken, og alt efter hvor meget "skrald" du har liggende og ønsker fjernet, tager det under et minut for CCleaner at analysere og slette filerne.

Udviddelse:
CCenhancer http://thewebatom.net/software/ccenhancer/
BleachBit
Antivirus gratis-programmer:

Holder din falaffel lun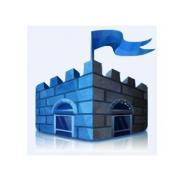 Microsoft Security Essentials

Når hentehår ikke er nok !